eBook conversion and formatting have gained huge popularity among self-published authors. Many also decide to carry out the formatting and conversions themselves. However, the task isn't as easy as it seems.
A lot of hours go into the process of conversion. Apart from that, you also need to give dedicated attention and effort to gain effective results. While it may be easier for the ones who have a little experience in the domain, some may find it hard considering the amount of information that has to be keyed in.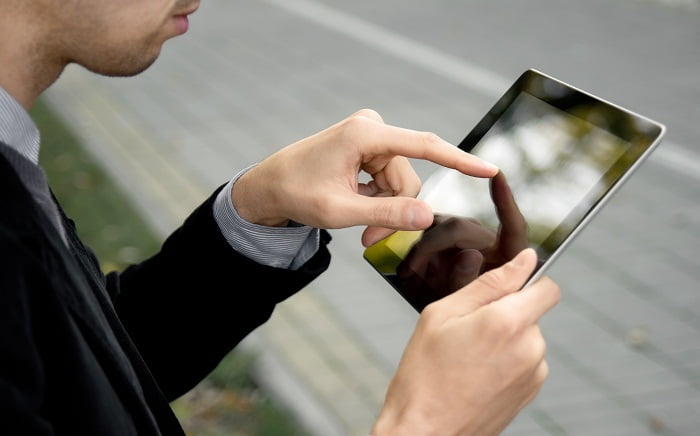 How to format an eBook?
There are different rules you need to follow while making the best use of eBook formatting software for the job. We know that you are a bit intimidated and confused with the process, but this guide is the ultimate solution to all your problems.
Keep reading the article to discover the various tips and tricks for converting and formatting an eBook. In addition to that, you will also learn the different steps to guide you with the process of conversion and formatting.
Before starting knowing the difference between a fixed layout eBook and a regular eBook helps.
What is a regular eBook?
ePub is the standard eBook format that allows the smooth flow of text on any eReader. The users can alter the font style and size depending on the device and reading preferences. It is no pre-written rules for pagination as the word count displayed on each page can vary due to screen size or user settings on the device.
It is a format that works well for text-maximum books with minimal images.
What is a fixed layout eBook?
When a book has several design elements or illustrations fixed-layout eBook is a format to go for. It helps preserves the quality of the printed pages on all devices. As the name suggests, the pages of this file format are fixed and are non-flowable on any device. The users can only zoom in or out on most of the devices.
With a fixed layout ePub conversion, the users cannot edit margins, resize text, change fonts or spacing. But it has a lot of interactive features included. All popular eBook readers support this format.
Top Tips for eBook Conversion and Formatting
To assist you with manuscript formatting and conversion, here are a few effective tips for your reference.
Read the eBook

Many writers do not read an eBook. So, when they read, it helps them to know about the limitations and benefits of these popular digital books. Besides, when they read the books on eReaders, it gives them an idea of how the content behaves on those platforms.

Responsive and smooth text

Instead of adding more styles and contrast it is often better to stay simple and elegant like most of the service providers do. Since the same book is viewed on a plethora of devices it becomes hard to adjust the contrast accordingly. But if everything is simple, everything is perfect.

Understand what ePub format is all about

ePub stands for Electronic Publication.These ePub files are simple with no complications in any facet. Using Calibre and Sigil are the recommended ways to edit ePub, but Sigil is complex. Fonts and images are easy to edit in many of the alternatives. But style sheets can take up a considerable amount of time.

Amazon does not support ePub format, but Nook reader supports ePub eBook formats.

You can use the ePub format if your book has

More text
Small images placed between paragraphs
maximum usability

Microsoft Word is the best initiator

There are a few tools as competitive as Word when it comes to formatting. You need to first setup a word file by setting the margins and proper indents. The heading needs to be selected for all chapter titles and check for a TOC every time.

Online collaboration

Online sites offer support by allowing you to add chapters individually which is a good alternative when editing pages uniquely. An online editor can help reduce complexity and export on the go. Some of the most familiar ones out there are table.io and backtypo.com.

Online support and reference

Manuscript formatting tips are available on many websites, so it is quite feasible to carry out the job yourself. However, professional service providers offer better and extensive support when it comes to conversion and publishing.
Step-by-Step Process for Effective eBook Formatting or Conversion
The below steps will guide you to carry out the conversion and formatting of your manuscripts in an effective manner.
Step1: Paragraph indentations and line spacing setting

For making the textual content in the body of your eBook appear properly, you need to indent the paragraphs suitably. Remember, tap spacing is incompatible with kindle direct publishing. The spacing of lines must be set in a way to facilitate smooth reading. Time can be saved and consistency can be maintained if you choose to change the 'Normal' style.

Step2: Giving finishing touches to your manuscript

Formatting chapter titles: When writing the eBook, make it a point to cover chapter titles under Heading 1 formatting style. This would prove beneficial during creation of a table of contents later on.
Adding front and back matter: The content that is displayed in the front section covers title, copyright, and 'dedicated to' pages. In the back section, 'About the Author' and bibliography are usually included. The title page of the eBook must necessarily feature the title of your book along with the author's name. On the front and back sections, other relevant matters can be added although the same should be avoided if possible. You can form an idea by going through other eBooks in your genre.
Adding page breaks: The pages breaks are a critical component for ensuring the aesthetic display of text. They give a sense of continuity when a page ends and the next begins.
Adding the right margin-type: Make sure to use uniform margins on both sides for every page. The standard is .5" that ensures no text loss. Positive margins are good practice, but using negative margins can result in words getting cut off from the book.
Justification setting standards: Experts recommend centered-text or left-justification as it helps the readers customize their reading styles depending on their eReaders. If you choose the right justification, make sure that all bullet items and lists are left-aligned. But it is better to avoid full justification. It can put extra spacing between the words and give a repaginated look for your book.
Using the right font and font-size: You can use the standard ones like Times New Roman, Courier, or Ariel to ensure good readability on all devices. Avoiding too large or small font size can help with a smooth conversion process. The best recommendations are 12 points for body text and 14-18 points for chapter titles.
Page size: When you write in a Word document, then set the page size to standard 8.5 × 11 inches. Choose the portrait mode instead of landscape.
Inserting hyperlinks:  You may add relevant hyperlinks to link to external sites or resources that would add value to your reader and enhance the appeal of your ebook's content.
Adding footnotes:  Functioning links must be present in the footnotes of your eBook to facilitate ease of switching between content body and footnotes.
Inserting images: To ensure a professional appearance for your eBook, relevant images must be inserted. The images must be edited and aligned with the content of the eBook using preset options available for kindle formatting or other standard eBooks.  You need to complete resizing of images outside the manuscript and then insert them adequately in the final version. The color mode of images must be RGB; format must be .TIF, .JPEG, or .PNG; and resolution 72 dpi or more.
Creating active table of contents: All content that is presented within tables or along sidebars must be extracted and listed as ordinary text.
Checking quality: Once you are done editing your manuscript, you need to conduct a thorough check of the content to ensure that grammatical and spelling errors are eliminated and other components like the size of the cover image, page number, header, footer, text boxes, shapes, etc. are properly placed.

Step3: Previewing your eBook

You must preview your eBook prior to sending it for online publishing. You can use Kindle Previewer, which comes free for desktop applications if you have been using Word for formatting. Otherwise, if you have been using Kindle Create for formatting, you can press the Preview button for having a glimpse of your final eBook.

Step:4 Uploading your eBook in KDP

For uploading your eBook in kindle direct publishing (KDP), you need to log on to kdp.amazon.com. You have to use your Amazon account for signing into the KDP platform. Once done, you would land on your bookshelf where you can glance through all the eBooks that you may have published to date at one go. Proceed by choosing the 'Add New Title' from the options present there. In the subsequent page, you would be prompted for providing the details related to the digital book. Provide all needful information as required.
Getting your manuscripts ready for eBook conversion may be a little daunting. But, with this helpful eBook formatting and conversion guide, your work will be much easier. However, remember to check the 'Digital Rights Management' (DRM) option. Whether you do it before formatting or after, make sure that you do it.
Availing digital conversion services is also a smart way to add the final touches to your eBooks before they are published.  Finally, when everything is done, your digital books will be ready to upload.
Both ePub formatting and converting eBooks require some level of expertise. So, if you find yourself lacking confidence, we recommend you to get the entire work done from a professional eBook conversion service provider like us.
We, at WinBizSolutionsIndia, are recognized as the leading providers of eBook conversion and formatting services. We employ the industry-best conversion specialists to convert the manuscripts of clients into eBooks and get them ready for the marketplace.