Flyers are really operative when it comes to advertising. Let it be an initiative to inform your prospects about an upcoming event or launch of a new product, this tool can be helpful. An ideal promotional material is capable of grabbing the audience's attention, retain it and make them go through all the information. It should communicate the intended message clearly and through conspicuous designs.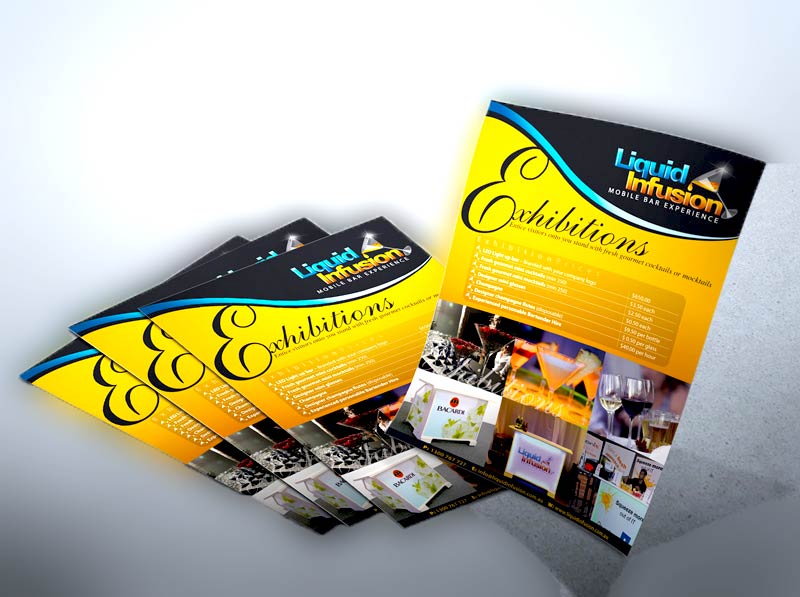 Undermentioned are five tips that most of the graphic design companies follow.
Make it shorter and simpler

A crowded material with loads of text will in fact make the reader uncomfortable and paranoid. He will just skip to another mail or put the printed material into bin. In shortest of words, try to convey your message; if needed seek help from any of the best copy-writing service providers. And if you want to inform more about your business, product or service, guide the reader to your company website.

Systematize the information

The success of a flyer lies in optimal utilization of space. This design tips can be implemented only if you have a clear idea about what all you want to tell. Jot down on a piece of paper everything that you want to convey. Arrange them in the order of importance. Analyze which points are to be highlighted. Use bullet points and boxes for effectively organizing the whole content in an appealing manner and minimum space.

Headline should hook the eyes.

Make the headline catchy and attractive. First impression is at all times the best impression and people are likely to read the headline first. It should compel the readers to explore more. The headline must clearly reflect the ideas and information you are advertising.

Focus on customer's benefits

The most common mistake committed by many copywriters and designers is that they try to convey mainly the upsides of products/services. In fact customers will be more interested to know the benefits they will enjoy from you. So, this idea must be conceived before you start explaining your requirements to a company providing flyer design services.

Proofread and reread

This is really important. Even the minutest of typos or spelling mistakes can ruin the entire purpose. A professional company even has a separate team for proofreading and quality confirmation. The flyer should not just look amazing but it must also be professional. So, double check everything before you send it to the actual readers.
Before finalizing a design for business, ensure that the whole matter ends with a clear and convincing call to action.