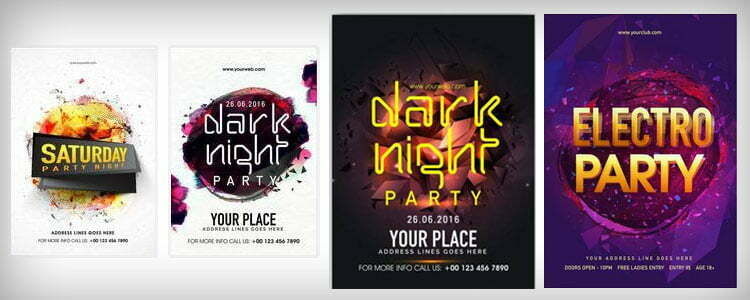 Grab attention and win favors with exceptionally designed flyers. This is highly operative and one among the most cost-effective means to make your business, product or service get noticed and penetrate even the toughest markets. However, no sluggishly designed material do miracles. There are certain techniques that a professional company offering <strong>flyer design services</strong> unfailingly follows. Few among them are jotted down below.
Title is important

Write something that hooks the viewer's eyes and makes them think. Powerful and planned words create flyers that are unique, proactive and memorable. Use words like Proven, Finally, Easy, How to, Free, Discover etc. that makes people stop and look into it with expectations. This is a technique that most agencies offering creative flyer design services focuses on.

Optimal graphics work well

Make use of colourful and striking graphics. Sometimes one single large image can serve the purpose of creating impact in a far better manner than many small images together do; professionals providing custom flyer design services claim so. You can capture the intended mood by using an appropriate illustration or stunning picture. If you are skilled enough draw it or take a snap using high-quality camera. Also, it is easy to buy some stock photos from the web, if you want to save time.

Be customer-centric in the way you write and design

Use design that you think will suit the taste of prospects, not your favorite blend of colors. Also be careful while using words. Rather than promoting yourself in flowery language, make sure to reveal maximum possible benefits the product or service will offer to the customers. Use words that represent customers like You, Your etc. rather than signifying yourself with words like I, We, Our or Us and so on. Emphasize on the words that expose product benefits like Free, New, Results, Save and Guarantee.

Make the layout organized, design simple and readable

Whether it's for a web-based graphic people hate crowded layouts. So, organize different elements properly. Make the best use of boxes, borders, white space as well as contrasting colors.  Points must be identifiable, i.e. titles and subtitles must be highlighted, features or benefits must be listed in bullets and fonts must be played with for assuring better readability to the readers. Make sure that the whole design is simple and easily comprehensible.

Proofread again and again

Don't confine the process of proofreading to yourself. Make others proofread your work. Do this 'n' number of times, till you think flaws are completely fixed. If needed, do proper copy-editing. Contact information must be checked for accuracy; don't hesitate to dial and confirm.  Type web URL and drop emails for rechecking.
WinBizSolutionsIndia is a professional company that houses mavens with creative juices flowing. Having an exceptional track record in offering great graphic designing services, the venture ensues its dynamic growth.
Beyond a flyer design company or graphic design agency, WinBizSolutionsIndia has earned repute as a creative hub where strategists, designers and copywriters work together towards a common goal of breathing life into your brand and winning you cosmic growth rates.