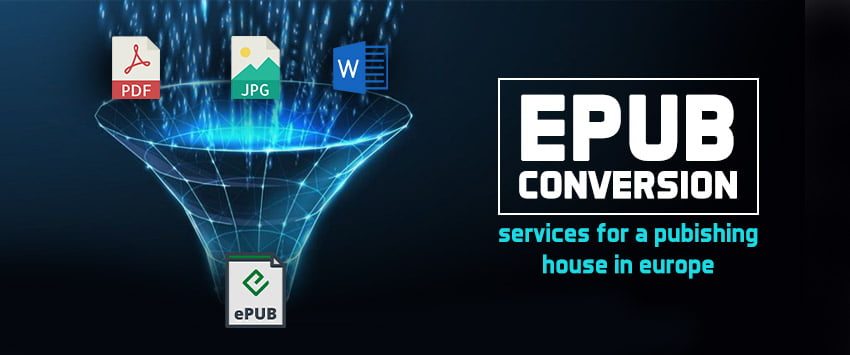 Client
We were contacted by a reputed Europe-based publishing house that had published numerous books in varied genres. The publisher was a well-known name in the industry and had already published more than 10, 000 books in various formats.
Requirement
The publisher was looking for an eBook conversion company and found us by searching online and was initially convinced by going through our website. They approached us with hard copies of nearly 50 books on occult science and parapsychology. There were nearly 25, 000 pages and they were looking forward to digitizing the books so as to make them accessible online.
Actually, the requirement in this case was to convert hard copies into MOBI and ePub format. They needed an IDPF-certified team that would follow proper quality control processes. We were selected by the client as we were IDPF- certified. Also, our team was adept at providing typesetting services and it was crucial for them.
Before initiating the project, the client asked for samples of previously-executed projects and we provided the same to them.
Challenges
Client provided us with books in hard copy format instead of digital version. So we had to type the whole matter into digital format. Additionally, proofreading and copyediting needed to be performed. Converting 25, 000 pages in 30 days was a real challenge. Above all, the client was on a tight budget.  However, they promised that bulk works were in queue and this motivated us further to deliver outcomes in a timely manner.
Solutions
First of all, we analyzed the available resources and infrastructure. Without delaying, we began to sort out the best breeds capable of doing this specific task excellently. We entrusted the task upon 4 experienced resources solely for this project. Instead of opting to type word-by-word, the team used OCR technique for converting the printed materials into editable word files.
All 50 books were carefully proofread and copyedited by our experts to ensure that no errors were there. After that, the word documents were converted into ePub and MOBI formats. All through the process, our quality control team kept on checking whether everything was in line with our predefined benchmarks and global standards. After the successful delivery of epub conversion services, we also carried out typesetting to ensure that the client could easily republish the books whenever there was a need.
Outcome
We were able to complete the project in 25 days. Our team attained the preciseness level benchmark of 95%. After the conversion and eBook formatting services were completed, the client let us know his positive feedback and testified his gratitude by offering us eBook conversion projects on a regular basis.
The digital conversion rates offered by WinBizSolutionsIndia are most reasonable and we make sure to offer customized solutions to every customer.