WBS is a prominent name in the photo editing domain with 360-degree image enhancement service being one of its main service offerings. The aim of using 360-degree images is to provide prospective home buyers with a clear view of every nook and corner of the property.
It will enable them to decide clearly, whether they should buy the property or not. No wonder why 360-degree image enhancement has become a necessity for many businesses and is something a business owner should never avoid.
How can WBS help you?
WBS employs a team of photo editors who have years of experience in handling Photoshop, Lightroom, and other leading software. They regularly handle complex tasks included in panorama image stitching services and image enhancement services , which means that they are perfectly equipped to handle any project of any difficulty level and of large volumes.
They have also been helping architects and realtors with 360-degree virtual tour creation solutions that they can create with utmost detailing and creativity.
Work Samples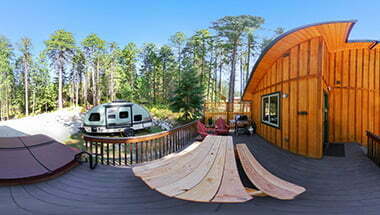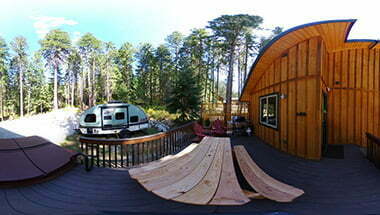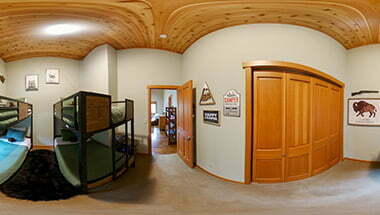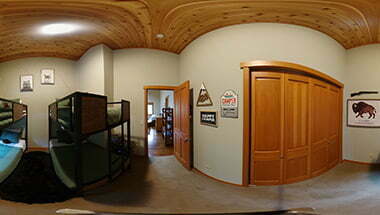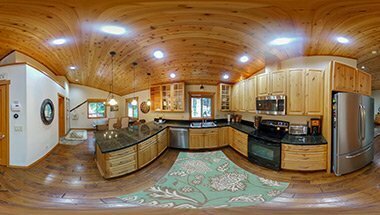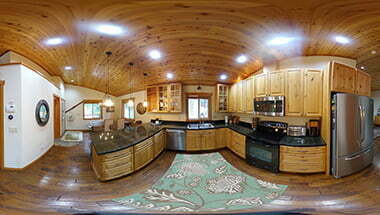 What are you Looking for? We have it all.
Image Sharpening

We apply appropriate techniques by highlighting textures in the most appropriate way using our image sharpening services.

Brightness & Contrast Adjustment

We can strike the right balance between brightness and contrast, making images more beautiful.

White Balance Modifications

We can neatly get rid of off-white or yellow tones and can implement white balance adjustments in a perfect manner.

Flash Reflection Removal

We can remove shadows and reflections caused by flash, thereby making images look more professional.

Unwanted Object Removal

We can get rid of unwanted objects from an image, enhancing aesthetics optimally using our image decluttering services.

Tone Modifications

We can brighten up an image by modifying the tone to an optimal extent. This makes an image appear warmer as well.

Background Enhancement

We remove the dull-looking photo backgrounds and replace them with attractive ones.

Lens Distortion Rectification

We can rectify the effects of lens distortion and make walls appear straightened.

Tripod Reflection Elimination

We can neatly remove tripod reflections or the photographer's reflections.

Dust & Spot Removal

We can remove unwanted marks, blemishes, and spots and can generate clearer images.

Window Replacement

We add or replace suitable windows in the images to provide an appealing look to the exteriors.

Pool Water Cleaning

We remove unwanted particles present in the pool images and make the water bright and blue.

TV Screen Replacement

We can replace TV screens by performing digital edits to switch them on virtually.

Sky Replacement

Our sky replacement services helps to uplift the mood of a photo by changing sky and replacing it with bright-blue shades.

Addition of Fire to Fireplaces

We can instill a sense of warmth and coziness by adding fire to fireplaces.

Beautification of Lawn Images

We can add magic to lawn photos by adding brightness and warmth.
Trust Us for Optimum Results
At WBS, we don't compromise on quality and we make sure to adhere to the international quality standards, thereby generating world-class outcomes and allowing you to make the most out of your investments. When you engage us, it is always a win-win deal for you; you get what you want and at a very good price. Here's why you should trust us:
Short turnaround times; we can even complete your task within 24 hours.
Experienced photo editors to work with; they know what can make you happy.
A strong portfolio of happy clients; we serve global clients with varied needs.
World-class data security infrastructure; protecting your confidential data is our duty.
Strict adherence to deadlines; we have never missed any and we will never miss any.
Our team operates at all times of the day; you will not miss any update.
360-degree image enhancement is vital to securing the desired response from the prospects. Clear, 360-degree panoramic images can portray various angles of a property with glamour and detail, thereby creating a huge impact on the minds of the target audience.
If you haven't invested in 360-degree photo enhancement services as of now, you may be missing out on some great opportunities that a well-planned, well-designed marketing portfolio can bring to you. Let us help you to provide 360-degree virtual tours and sell your properties faster with our best-in-class picture editing services. Contact us to know how we can help you and take your project forward.
Testimonials
Your 360 degree image enhancement services proved to be one of the best in the industry. The panoramic images that you refined for our firm brought us quick sales closures. Great job team
Your photo editors did an excellent job while editing my 360 degree real estate images. I was able to submit them to my client on-time and he was extremely impressed with the deliverable. Thank you team.
The 360 degree virtual tours that you created for my real estate company were extremely detailed and they provided a holistic view of the interiors. The response from my customers was awesome.
I am so glad that I chose WinBizSolutions over other companies. The image outputs looked completely professional and outstanding. Their team was also supportive. It was a good experience working with them. Great job!
Totally satisfied with the quality of outputs delivered. Everything was good about their services, starting from their excellent customer support till the fast delivery of projects. I strongly recommend their services!
I had an awesome experience working with WinBizSolutionsIndia. I am really happy with the 360-degree enhancement of my images. It looked completely realistic and professional. Thanks a lot! I would definitely recommend them!