Real Estate Photo Editing Services
Portray real estate properties in the best light, creating big impacts and boosting sales probability. Let your prospects enjoy a mesmerizing view of their dream homes.
WinBizSolutionsIndia operates through a team of highly-creative and professional image editors who possess the appropriate qualifications and experience to deliver best-in-class real estate photo editing services. We are perfectly positioned to meet every requirement of our clients and can make necessary modifications in the image through retouching, masking, and manipulation while adhering to international quality standards.
We provide top-notch photography post-processing services to global clientele including property sellers, builders, advertisers, agents, and even the various photo editing companies for photographers. We have the ability to transform a simple or dull image into its appealing and engaging version that can catch the attention of prospects. We do our best to meet the project specifications and to deliver desired outcomes that would supplement our clients' marketing initiatives.
Our Real Estate Photo Editing includes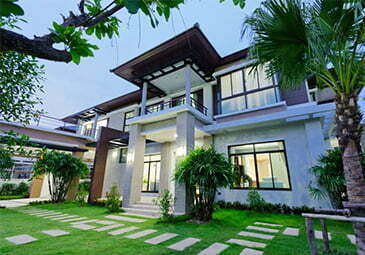 We fix the distortions related to lens, horizontal or vertical perspectives, and proportions to get accurate symmetry in the images.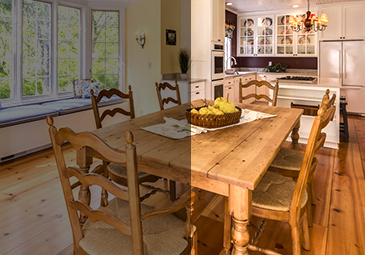 We help to remove elements which are distracting and add new objects to the images thereby refining the quality of output.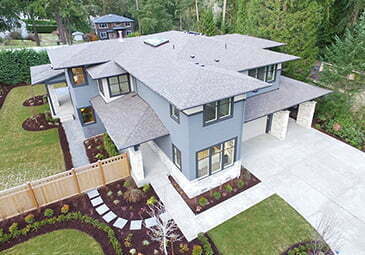 We are well-experienced to edit and improve the appearance of the property images captured by the drone cameras.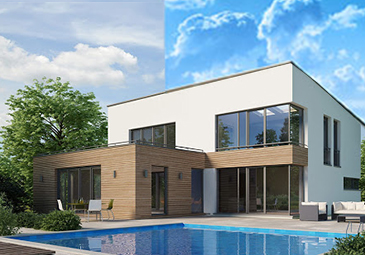 We skillfully replace a dull sky with a vibrant one by changing its color and adding realistic clouds to enhance real estate images.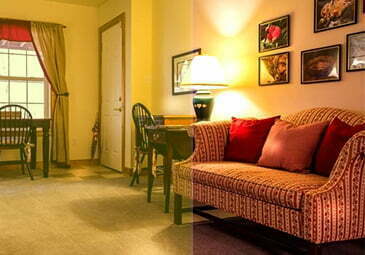 We maintain color balance and eliminate color casts caused due to bright lightings, weather conditions, overcast skies, etc.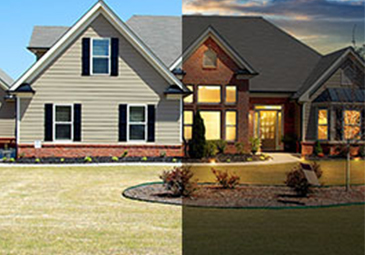 We convert the daytime photos of the real estate properties into dusk or twilight which looks like the images were actually shot after sunset.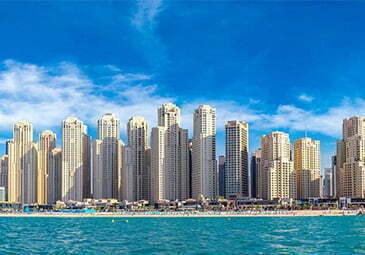 By using photo stitching techniques, we merge multiple images of the real estate property to offer a 360-degree view to the prospects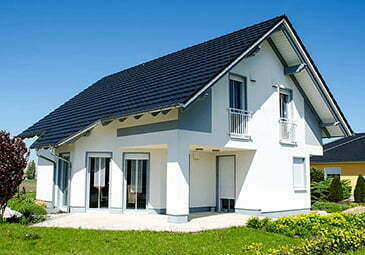 Our staff ensures to fuse images of different exposures using manual HDR image blending and create visually aesthetic property views.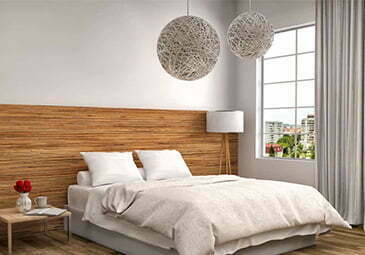 We use virtual furniture and decors to stage the empty real estate property photographs in order to showcase it to the potential prospects.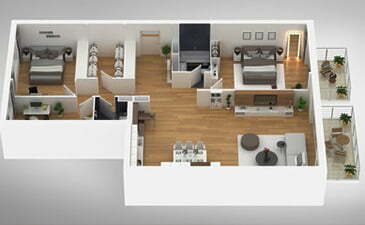 We can design detailed and accurate floor plans, taking into account the architect's dimensions and other specifications, and promote informed decision making.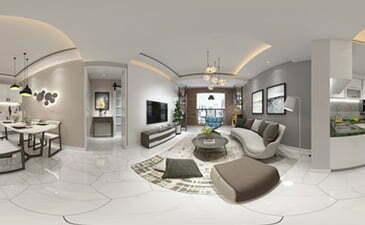 We are experts at applying advanced Photoshop tools, enhancing panoramic images and allowing prospects to get a detailed property view from multiple angles.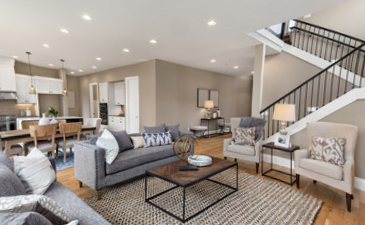 We create 3D virtual tours, allowing customers to enjoy immersive property walkthroughs that allow them to imagine how their dream homes would look like.
CHECK OUT OUR REAL ESTATE PHOTO EDITING FAQS
Some of the questions that our customers ask frequently are listed below:
Steps we Follow for Further Improvisation of Real Estate Photos Quality
Aside from our wide range of photo post-production services, our image editing experts also need to focus on their way of work as well as the simple photo enhancement techniques that can result in outstanding photographs of the architectural properties. Therefore, we follow a series of steps with sheer dedication for creating the best version of images for real estate website through our extensive skills, knowledge, and techniques..