WinBizSolutionsIndia is a leading market research firm that offers high-quality CATI market research services. The success of any business is dependent on market analysis and adaptive measures taken in response to market dynamics. Our Computer Assisted Telephone Interviewing (CATI) call center services can provide data regarding the same to bring you success.
With state-of-the-art technology and an adept workforce, we assure you of quality surveys and the collection of refined information. We even go to great lengths to deliver results as quickly and accurately as possible.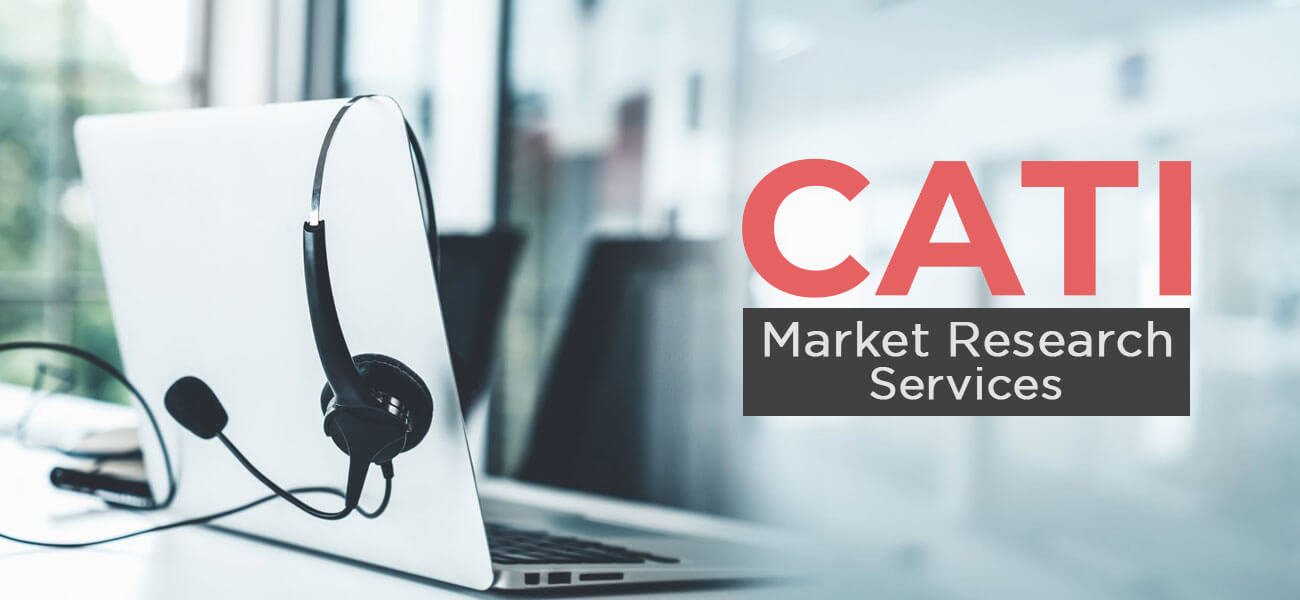 How We Perform CATI Market Research at WinBizSolutionsIndia?
You can get world-class outsource CATI market research services from WinBizSolutionsIndia. The processes listed below will offer you a quick overview of our work.
Step 1:
Our in-house experts collect customer feedback from a planned questionnaire with the interviewer's help. It enables us to collect accurate CATI data.
Step 2:
We provide the onscreen questionnaire to the professionals in call centers. It helps us to garner responses from their potential respondents.
Step 3:
After connecting via telephone, the interviewer reads the questions on the screen. After that, we record all the responses from the surveys.
Step 4:
We keep continuously collect the data. It further helps us to easily as well as instantly compile the temporary and updated reports.
Outsource CATI Market Research Services: Key Elements
Industries We Serve
We offer CATI questionnaire services to diverse industries like
Healthcare
Insurance
Real estate
Broadcasting
Advertising, etc.
Why Our CATI Research Company is Among the Best?
At WinBizSolutionsIndia, we're devoted to excellence as our interviewers are regularly trained to assure reliability & data quality. Our interviewers influence the respondents to contribute their time to the survey and collect accurate information.
We offer them regular training and strict monitoring to make the interviews exceptionally productive and useful for the client's organization. We design a comprehensive questionnaire for collecting responses, tabulations, charts, and reports. However, that's not all the benefits you get by employing our services.
Our enterprise reporting system collects real-time information and provides access to data analysis.
Our computer-assisted interview is fully translucent, thereby helping clients to interact throughout the process.
Our telephone interview processing services include CATI while offering other solutions like CAPI and CAWI in 30+ languages.
Our auto dialing system assures limit manual errors and provides more valuable responses with the interview recordings.
Our CATI outsourcing services ensure absolute data security and confidentiality of the collected information for the clients.
We set economical prices for our telephone survey services so that they can fit the budget needs of various businesses.
This case study details how we succeeded in serving a health insurance company based in Texas with our exceptional CATI market research survey. Read here.
Availing CATI services from WinBizSolutionsIndia can ensure enhanced profits for your business while reducing expenditure. It will be more beneficial to you if your organization has a large customer base. So, reach us with your project requirements and make sure your business performs productively.
When it comes to CATI services, we trust WinBizSolutionsIndia completely. Their team is extremely professional in interviewing and data collection and they are always willing to help when in need. 

Good Job!
We have an ecommerce setup and our business highly relies on the costumes and their reviews about our brand and for this we were searching for a CATI service provider. Our experience with WinBizSolutionsIndia has been informative and remarkable. 

We can say that it is a worthwhile partnership!
We highly recommend WinBizSolutionsIndia for CATI market research services as they are easy to work with and their team extract the apt data and we have the correct pool of customers everytime that helps in pushing our campaign and levels up the sale.
Outsource CATI service requirements to us and pay only for youractual needs with our inexpensive in-house team offering the most effective solutions.
Contact Us