At WinBizSolutionsIndia, we offer excellent multilingual call center services to meet the needs of diverse customers who belong to different parts of the world. Our services are appropriately designed to help our executives overcome barriers with regard to time zones, cultural diversities, and linguistic variance.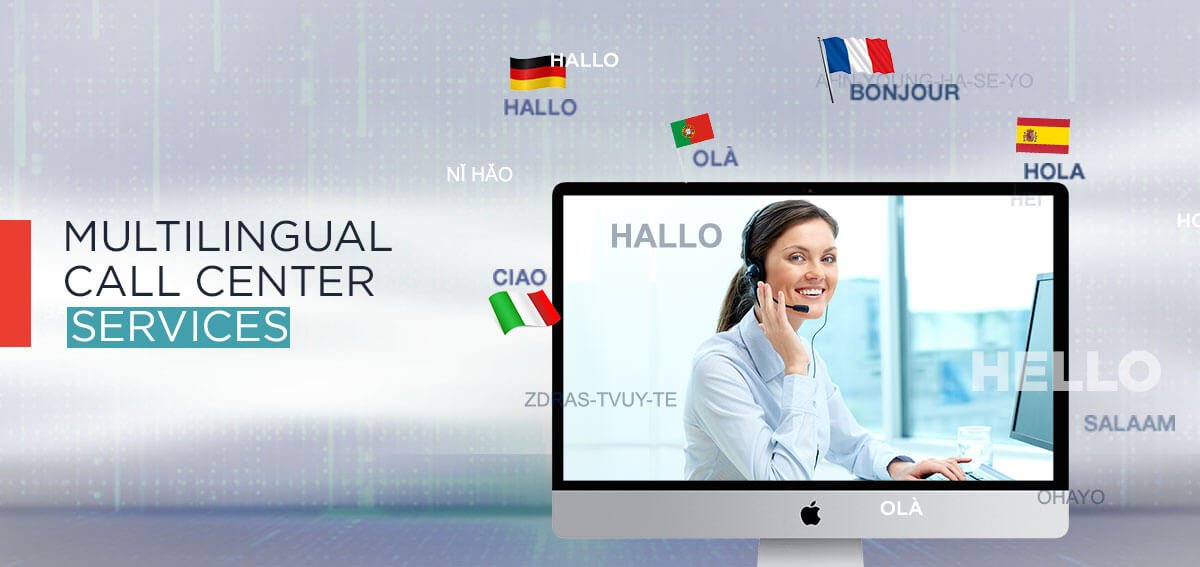 Our call center executives can effectively communicate with customers in their native languages to connect with them better and to improve the company-customer relationship. This goes a long way to promote customer loyalty, increase brand awareness, and significantly reduce the overhead costs.
We offer our call center services in 30+ languages and also provide back office solutions according to the requirements of our clients. Having a well-trained team of multilingual staff, we can reduce the wait time and efficiently handle customer calls, which, in turn, may translate into increased revenues. Our world-class call centers feature the best infrastructure, software, and tools in the industry and have personnel who can take your customer service operations to the next level.
We Offer Multilingual Call Center Support in the Following Languages
Our Multilingual Customer Support Services Include
Key Features of Our Multilingual Customer Support
We can help our clients gain a competitive edge in the industry through our bilingual and multilingual customer service outsourcing. With many years of outsourcing experience, we are perfectly positioned to:
Provide customized services according to different time zones.
Execute transparent and efficient inbound and outbound multilingual processes.
Offer bilingual customer service to handle calls, e-mails, virtual assistants, live chat, etc.
Adopt a value-driven and cost-effective approach to address unique needs.
Deliver support on a global scale in different locations around the world.
Guarantee 24/7 availability to handle staff, clients, and customers
Why Should You Outsource Multilingual Call Center Services to Us?
Read the case study to know how we helped a printer service providing company with our multilingual help-desk support team.
Need agents who can communicate with customers in their native languages for solving their problems? Hire our multilingual call center services.
Contact Us