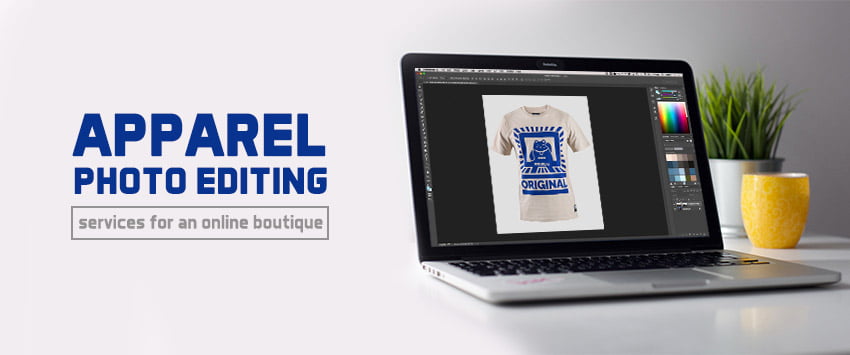 About The Client
Our client, based in Sri Lanka, wanted to revamp his online boutique store and gain a strong foothold in the market. The company's flagship product was a line of comfortable, casual dresses with intricate designs and beautiful colors and they intended to be worn on any occasion.
Unfortunately, the eCommerce business had been struggling to beat competition for a long time. There had been talks among the investors about shutting down a part of the production, thinking that it would be a more profitable to focus on one or two specific items.
But then something happened: an opportunity opened up in someone else's industry, and they were able to use this to their advantage. With this, the idea of revamping the online store emerged. The client chose WinBizSolutionsIndia after looking at our portfolio and success stories with respect to our apparel photo editing services.
Requirements
The success of an online apparel store is largely dependent on the customer's perception of how visually appealing the product images are. Therefore, they approached us for image editing requirements and wanted our ghost mannequin image editing services. They asked us to deliver outcomes in less than 20 days. Their requirements included:
Mass photo editing of the newly launched line of clothing.
Enhancing apparel product pictures that already existed on the website.
Editing 80,000 raw images and photographs of fashion models wearing the new apparel in a way that they produce a better impact compared to other eCommerce websites.
Web optimization of images while paying special attention to the color of cloth.
Blending images applying HDR techniques and delivering background removal services
Ability to complete the project within a short period of time. They required our commitment to quality.
Challenges
To complete this project, the WinBizSolutions team faced several challenges:
Our team was given two weeks to work on 80,000 new image editing requirements for the first 20 days before the launch.
Some of the files that were meant to be used for this project were not properly transferred during file transfer.
Sometimes, the feedback from the client used to get delayed.
Solutions
We made sure to take care of all the details by deploying some of the most talented graphic artists to the job. They ensured perfect quality and timely delivery of every image that we refined.
The images needed to be cut out precisely by applying background removal and image clipping paths techniques. Our professionals gave special attention to the project and executed it accurately.
As one of the primary objectives of this project, all images were edited to be optimized for the web. We took care to optimize each image based on browsers and platforms that would display them. Employees who delivered product photo editing services followed a no-compromise policy when it came to quality.
Since the client featured the images for their business, it was important to make them attractive and detailed.
When we received this project, there were many images to be processed and delivered within half a month. We used cutting-edge software to edit the images and upload them as soon as possible.
With our clients' satisfaction being a top priority for our company, we appointed an in-house quality monitoring team that ensured the timely delivery of the images as well.
Results
We had two main objectives to fulfill- first, to complete the project on time and second, to deliver high-quality outcomes. To successfully achieve both the goals, we ensured that every member of the staff involved in the project had a clear understanding of their responsibilities and knew what they needed to do.
We also ensured there was a high degree of communication among all the teams involved to get a clear idea about the expected outcomes and to monitor progress. As such, we carefully planned everything out before starting work on enhancing apparel product pictures so that each team knew where they were heading to while being mindful of the other teams' progress.
This allowed us to efficiently report back when image editing requirements were completed or when anything needed attention. It helped us improve our productivity greatly and allowed for better allocation of resources.
When the client outsourced apparel photo editing services to our company, they were pleased with the quality of our work. Our team successfully edited 80,000 raw images within 20 days and then incorporated changes based on the client's feedback.
It was a collaborative process that helped us to successfully execute the project within the stipulated time. We loved that they recognized and rewarded us for providing such an excellent service on an important matter. In addition, we were competent in adopting the customer's complex style guide.
Client Remark
"We want to thank you for your hard work on this project. We know it was a big undertaking, but you came through for us and delivered the product with skill and dedication. You not only met deadlines without compromise in quality but went above and beyond what we expected from you."