Ever wondered how most of the real estate images have such breathtaking views of sunrises and sunsets, such amazing dawn and dusk scenery that makes the property even more alluring? The secret is in exemplary editing. Real estate photo editing not only refines and polishes an image but also makes it more appealing and enticing to potential home buyers.
Read this blog to find out the best software required for high quality image editing in the real estate industry.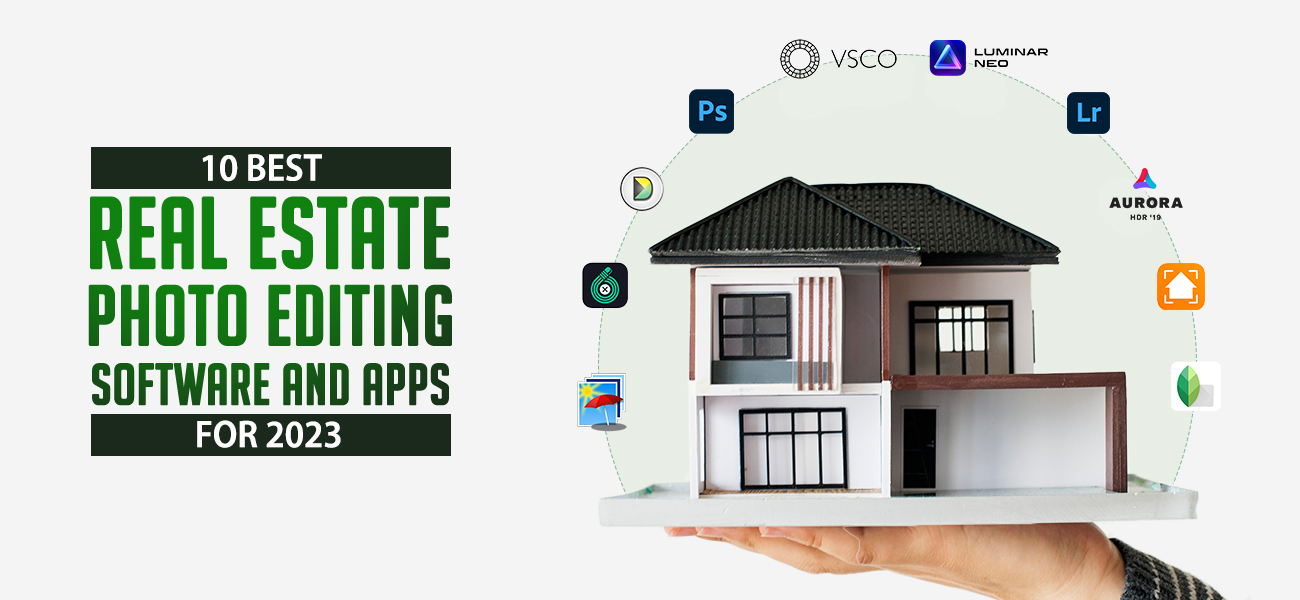 Real Estate Photo Editing Applications
With the advent of the latest technologies, real estate photographers, real estate agents, and brokers all use advanced image editing software like Photoshop, Lightroom, etc., to remove blemishes, fix saturation and shadows, adjust the contrast, and much more. Without robust post-processing, it is a challenge to close deals faster.
The editor needs the best software with high-end features and tools for excellent editing. Professional real estate image editors can leverage those software to create outstanding views for prospects. This blog rounds up 10 such software that will guide any real estate photo retoucher to take their images one-notch-up.
What is Real Estate Image Editing, and What Does It Include?
It is a digital process of modifying and enhancing an already existing image with special techniques using editing software. The edits can be done to improve the overall quality of the image or just some parts of it.
The ideal objective for any real estate image editing is to increase the appeal of the image, increase the property's worth, and persuade the prospect to make the purchase. The significance of image editing for any industry lies in the fact that images captured on digital cameras, scanners, or any other image-capturing device may not turn up to be perfect, thus, hampering brand image.
That's the reason it is in such demand, with more and more marketers preferring a powerful photo of their properties to be showcased to their target audience.
The real estate photo editing service includes a lot of different technical work from image editors. For example, it involves using advanced editing software like Photoshop and other tools to improve and enhance an image. Some more precise aspects included in the process are-
Best Real Estate Photo Editing Software and Applications (Apps)?
Final thoughts
Though editing real estate property images might sound daunting initially, with continuous practice and the right software, one can achieve a level of perfection. The above-mentioned software for real estate photo retouching are all immensely potent and convenient to use for post-processing and retouching work. Apart from that, there are professional agencies that have years of experience and expertise across a vast range of industries and can offer the best real estate photo editing services.
We hope this handy guide to the best real estate photo editing software will be helpful to all those photo editing professionals who want to make their workflow more efficient and upgrade their editing skills. Feel free to reach out to us if you have any questions or comments. You may also leave them below in the comment section; we'll surely discuss them in our following blogs.
Good luck with your editing!