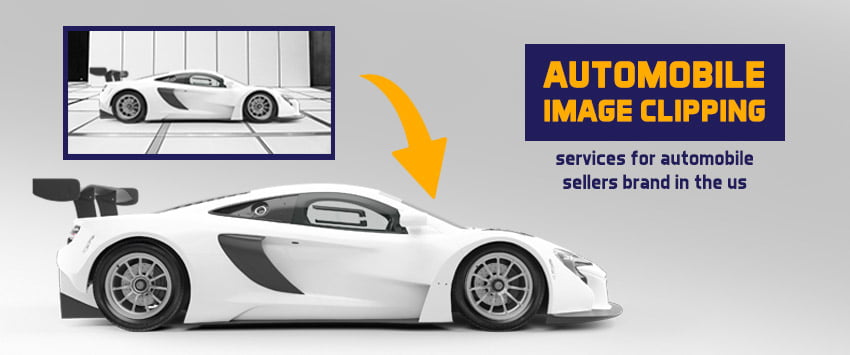 Client
Client was one of the most reputed automobile sellers based in the US and was running his business successfully since the 1980s. Over these years, the company had sold millions of automobiles, both used and brand new.  Their business model had always inspired other auto dealers from across the world.
Requirement
The client had to deal with millions of automobile- pictures and because of the busy schedule, the in-house team was really struggling to work on those photos. The client was quite particular about image quality and believed that images had the potential to impact the buying decision of customers.
Because of the client's reputation and popularity, the company used to register huge website- traffic compared to its competitors. The client needed a minimum of 27000 images to be worked upon every month.  All the photographs had to be perfectly edited and actions such as cropping, removal of shadow, background image editing, and addition of special effects had to be undertaken as per his standard specifications.  The client needed images to be sent back to him within the shortest turnaround time and was looking to leverage the time zone advantage.  
Challenges
Standing out from the competition and creating a distinct identity with our bespoke clipping path solution had always been one of our core business principles. However, we came across a few challenges.
As the work was huge and the turnaround time was extremely short, we had to work even at odd hours. We are habituated to going the extra mile to address the specific needs of our customers. We have done that several times in the past and we can do it again if the situation demands it. Our clipping path service company is always ready to define new service benchmarks.
Our employees were already engaged in other projects. Relieving them from their current projects was the least viable strategy as every client was equally important to us.
The client needed us to work 24/7 on this project and it was practically impossible at that point in time as we were working on various other projects around those hours.
Solutions
After the initial discussions were over, we held an internal meeting and formed a team of highly-skilled professionals who were capable of swiftly carrying out all actions that formed an integral part of photo-clipping path services.  We decided to follow a phased approach. We worked on a specific delivery schedule by gradually increasing the turnaround time.
Our team of image editing experts started off by editing nearly 15000 images in a fortnight and the volume considerably increased. The daily turnaround time was 8, 12, and 24 hours based on the complexity of the photos. Previously we were working 24/6, but now, as per the demand of the situation, we started working overtime and even hired and trained 15 new professionals. We used Adobe Photoshop for editing and clipping images.
Results
By following a complete, phased methodology for this project, we could allow the client to benefit from significant savings.  The client was able to update the website frequently with the latest images. The client was extremely delighted with the collaboration. We maintained 100% accuracy and professionalism throughout the automobile image editing project. The voluminous work was completed within the stipulated timeframe. The project was, in fact, a grand success and the client signed additional contracts with our company. At present, we are working on a major share of their photo editing assignments.
Reach us to outsource your requirements
You may have faced many problems in your previous outsourcing endeavors but things will be completely different at WinBizSolutionsIndia. We assure completely- personalized services that are professional and prompt. Experts working with us can deliver highly-refined images for your complete branding and marketing needs. Whether it is for your business cards, websites, blogs, brochures, or anything else, we can generate awesome results.  Our company even provides photo editing services for photographers.
To discuss this in detail, you can reach us anytime. Keeping you satisfied is our obligation and passion. We have several packages to suit every class of customers and if needed, we can provide specifically customized packages.
Need help with Automobile Image Clipping?
Contact Us