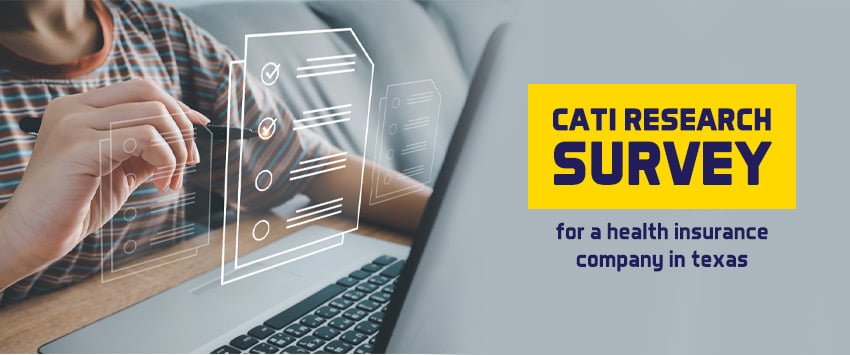 Client
A reputed health insurance company in Texas contacted us for CATI market research services. The client was offering multiple insurance plans and was a leading player in the domain.
Requirement
The requirement included interviewing their 1500 clients and 2500 clients of their competitors. The purpose was to gauge the level of preference of referral management in light with a specific plan for health insurance. The methodology adopted by us was Blind Phone Survey.
Challenges
During the process, there were some serious challenges that had to be addressed. There were many other similar products in the market. Four different quotas of different sections across 1500 surveys had to be achieved. Above all, the client gave us a very stiff deadline for project completion.
Solutions
We created interview screens successfully by means of CATI application (Industry Standard). Complete data screens and voices were presented to the client. We completed project well ahead of the deadline while maintaining 99.9 % accuracy level.  Our experts demonstrated high level of efficiency to ensure that the work gets completed within the client's budget. We helped the client in achieving 45% savings, which he would otherwise have spent if he chose to work with CATI service providers in the US. The customer was expecting 60-70% conversion, but our quality services helped him achieve more than 90% conversions. Throughout the process, we took tactical steps to assure that the responses provided by interviewees stayed unbiased.
Results
Owing to the grand success of the project, the customer referred our CATI outsourcing services to many other businesses in Texas. He later on reached us many times for similar services.
If you have any CATI related requirements, contact us. Our company tries to serve more customers while assuring better services to our existing customers.
Need help with regard to CATI outsourcing?
Contact Us