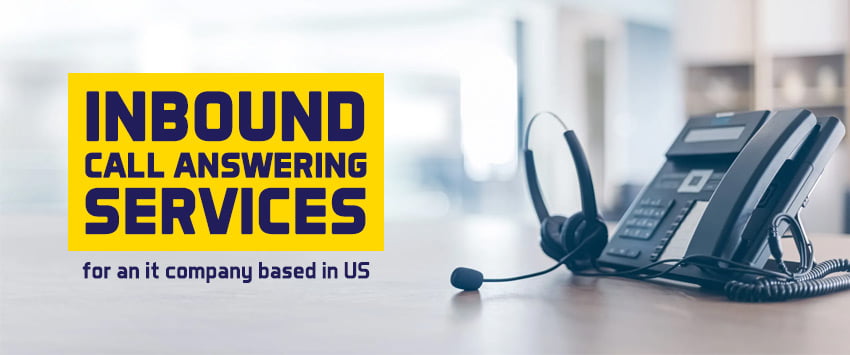 Client
A prestigious IT company which presently offers assistance for the installation and maintenance of enterprise data server for its reputed clients.
Requirement
The client wanted to set up an Inbound Call Center for its US-based clients, which would exclusively address the maintenance-related problems that its  clients might face while running the enterprise server.
Challenges
Enterprise data server management is a highly-technical subject and demands the involvement of experts who have in-depth subject matter knowledge and who can efficiently handle the complicated queries of US-based customers .  The staff should have the insight and the prudence to answer complicated technical questions over phone and fix them in a professional manner. Secondly, the project had budget constraints, which limited our choices.
Solutions offered
As soon as the project was entrusted to us, we took prompt actions to address the challenges conclusively. The first task was to bring together a fleet of seasoned and expert professionals who are conversant with the technological know-how and have worked on similar projects in the past.
We subjected the selected professionals to intensive training to further hone their skills . A crash course was designed with the help of industry experts and each of the members was made to extensively learn the extended fundamentals of the enterprise solution. Post training, a test was taken to map the progress of the staff and gauge their suitability for the post. The confidence and the speed with which the members answered dummy calls were used as the cornerstone for selection.
We deployed our existing infrastructure to manage the inbound call center services and thus helped the customer cut down on his capital investments.
Outcome
We delivered the call center support to our client and they were highly satisfied with the precise and targeted manner in which the technical queries were handled and answered by our team. Our infrastructural support also delighted the client and we were rewarded with a long term contract.