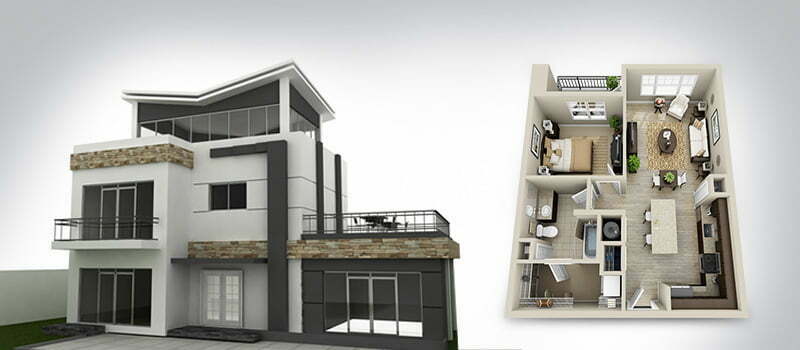 In recent years, there has been a huge evolution of various technologies used in the manufacturing or construction industry. The 3D visualization and animation technology have also contributed a lot in this domain which provided an additional edge to the businesses. There are a lot of reputable 3D service providers which offer assistance to the firms to reach their desired excellency level. Check out below to learn the signification of 3D visualization and animation for different industries.
Seamless understanding of construction projects
Before constructing a particular project, the engineers use three-dimensional visualization for getting an overall idea about the appearance of the building. It depicts the benefit of the architectural property as well as help in identifying the flaws. Various structure companies or firms make use of animated sketches or figures for demonstrating the structure to the potential clients.
Facilitates marketing
3D animation also has a lot of importance in the marketing industry. It is used in different advertising platforms like hoardings, billboards, etc. to showcase the well-defined pictures of architectural properties such as offices, buildings, shopping complexes, etc. for selling. It helps in increasing their visual appeal and assists various companies in conquering the market with the help of advertising.
Cost-saving
When an architectural property or building is constructed, the most important role is played by the leading visualization companies. These firms employ efficient technicians who can identify the flaws present in the building's structural aspects with the help of 3D figures. This, in turn, helps the company to save expenses as well as demolishing building parts in the future.
Get Government's Approval
With the help of 3d animation services various companies in the field of  creation and manufacturing can get Government's approval quickly and easily. It also allow them to smoothly carry on the construction work without facing any pending approvals. Hence, 3D visualization holds a lot of importance in diverse industry sectors.
Various leading firms incorporate visualization and animation to boost up their functioning in different manufacturing domains with the help of character animation, medical, three-dimensional walkthrough, 3D interior or exterior building parts, architectural visualization, etc. Thus, for accessing all the benefits of 3d visualization and animation, it is clearly understood that the construction or manufacturing firms associate with the top outsourcing service providers to receive consistent assistance with expertise for maintaining functional integrity.