Old images are always a gateway to the memories that you value but in course of time, it may fade or obliterate because of innumerable reasons. The good news is that now you have amazing options by which images can be repaired and restored.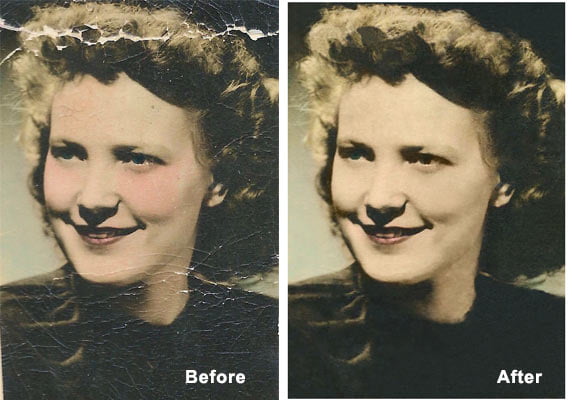 Photoshop is a great tool that helps you in preserving images of past that have some value attached with it. It is obviously a challenging task, both artistically and technically. But a lot of companies offering image repair services exist who can bring back to you restored digital photos with perfection.
Below are 3 of those extraordinarily operative tips that an ideal service provider must stick to
Follow a plan that is consistent

Before starting to work, decide how you want your image to ultimately appear. Frame a structured plan according to that and you will surely get the desired outputs. Normally professionals scan the photo, create a Photoshop file and lock the repair that may change. Cleaning is the next step in which all issues such as blemishes, marks, lint, dust and debris are removed. It is followed by the repairing phase where fixing the bent corners, covering scratches, hiding holes, repairing tears and similar issues are dealt with.

Clone stamp must be optimally used

Most of the old photos that reach a professional company offering image restoration services are damaged and blemished. Mastering clone stamp tool eases your process of restoring them. Great outputs can be obtained in a really shorter time period if you can use this tool effectively. You may find it hard to spot the issues in a scanned image in its actual size. So, have a magnified view for it and then the problems appear clearly to you. While using clone stamp vary the brush size so as to exactly cover the area that you want to operate on. Assure that you correctly use the matching colour, texture and tone of the source area that you would like for your target area.

Make the most of Masks

If you are planning to make some adjustment to the whole photo, it can be perfectly done without any hitches. However if adjustments are to be made only for a selected portion, other parts of the image need to be masked and blocked from the changes that you intend to make. Mask tool is the best option for you to make this happen with faultlessness. This is really a powerful feature that can help you immensely when it comes to digital photo restoration. Most of the professional companies testify the same.
Always remember to keep saving the changes made. Some images may heavily resist restoration and the best thing to do in that case is to protect and restore whatever you can.
We are a professional company indulged zealously in old photo restoration and retouching services. Staying in touch with our blog will keep you updated about all latest happenings in the industry. Please be kind enough to post your valuable feedback. We would really appreciate