If you're like most business owners, you're always looking for ways to save money and grow your business. One way to do both of those things is by outsourcing certain tasks to a BPO call center. But, before you can outsource anything, you need to understand what outsourcing call center services is all about and what it can do for your business.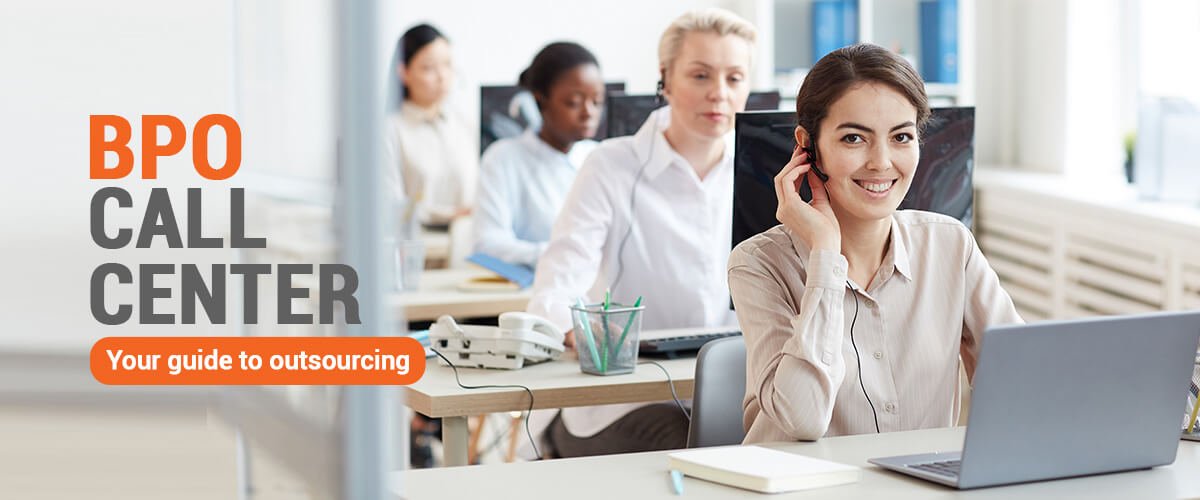 What are BPO contact center services?
Today, there are about 15 million individuals working in call centers. This figure is predicted to increase by 15% by 2022, reaching 1.8 million. This is because more and more businesses are now outsourcing their customer service needs to BPO companies.
Business process outsourcing (BPO) is the practice of a business hiring an outside company to handle its non-core functions. These can include everything from back office operations and customer service, to accounting and tech support.
Most call center services can handle everything from marketing campaigns to sales, customer retention and service, technical support, HR, finance and accounting, recruitment, and legal services. And, some of these third-party call center vendors even provide bilingual services as well as handle multiple languages.
Before you decide to outsource such services, you must understand the types of call center outsourcing that are available to you. Here's a list of some of the most common BPO contact center services
Inbound call center services

These are used when customers call you for assistance or information. It could be as simple as someone needing to place an order. You can have inbound call center services outsourced to a third-party company so that your employees can focus on core activities other than answering the phone.

Outbound call center services

A call center that specializes in placing calls is an outbound call center. Companies with a sales team take advantage of outbound call center services to make appointments, explain their products, and collect leads.

Multilingual contact center services

Today, many companies are looking to communicate with customers in their native languages. If you need to do that, you will require multilingual call center services, also known as global contact services.

Technical support call center services

Whether you're a development company or a manufacturing company, you can outsource your technical support call center services to a professional company.
Now that you understand the different types of call center services that can be outsourced, let's talk about finding the right company.
Tips for outsourcing the right call center services
When it comes to finding a third-party vendor call center, there are many options. Here are some tips to help you find the right one.
Determine your needs

Before you sign any contracts, you must first determine the type of services your company requires. You need to know what your company needs and what you can afford before searching for an outsourcing partner.

Ask questions

Once you have identified your company's needs, you can now look for a call center to provide those services. One of the best ways to find out if a company is right for you is by asking them questions about their services.

Check references

The next step is to check references from other companies. Call centers often do business with local, national, and global companies in many different industries. In other words, you're more likely to find a high-quality company that can meet all your needs by checking references.

Request a proposal

You should request a proposal from each of the call center companies you are considering. This should include the cost of services, service-level agreements, reporting requirements, and what support you can expect from a company.

Check credentials

Finally, you should check the credentials of any prospective call center company. You can do this by asking to see their licenses and certifications.
Once you have found the right call center company, it's time to consider the benefits of outsourcing your call center services.
The benefits of outsourcing BPO companies
There are several benefits to outsourcing your call center needs, including
Reduced overhead costs: One of the biggest benefits is the reduced overhead costs that you will experience by outsourcing your services. An outsourced call center will almost always have a lower overhead than you, which means that your company can save money in this area.
Easier expansion: If your company starts to expand, you may need to hire more employees as a result. That can be difficult if you are in a small space. When you outsource call center BPO services, expanding without needing more office space is easy.
Access to new technologies: Do you want to stay with the cutting edge technology? If so, you should outsource your contact center services. Call center process outsourcing companies have the latest technology to serve customers.
Access to specialized skills: Another benefit is that you will have access to the special skills required for your company. If your company needs specific expertise, it may be hard to find the right employees. However, if you outsource your call center needs, that company will have all of the specialized skills you need.
Improved customer service: Finally, you will provide better customer service for your customers.
Now that you have more information on outsourcing your business process outsourcing needs, it is time to get started.
Conclusion
Outsourcing your contact center needs can be a great way to lower overhead costs, enable growth, and improve customer service. There are many benefits to outsourcing your call center needs, which you can read about in this post. Once you have identified your company's needs, you can find a call center to fulfill those needs. The above tips will show you how to outsource your business needs and save money.
Are you looking at business process outsourcing? Contact us today!
Contact Us