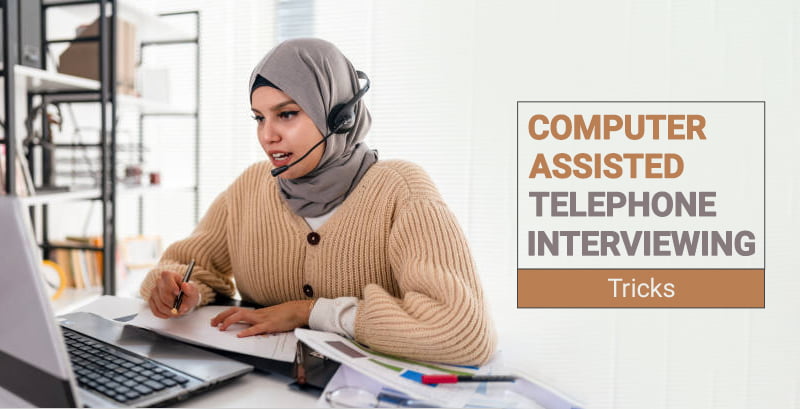 These days, telephonic interviews are comparatively a huge investment when you can get data from online surveys at really cheap rates. But still the effectiveness of CATI is what makes it a more preferred choice by majority of companies. However the concerned professional should be having certain computer assisted telephone interviewing skills to assure that the investment avails best value. Three most important tips that should be kept in mind for conducting a successful CATI are explained below.
Create the best possible first impression

The very first impression that you succeed in creating is crucial to decide the effectiveness of survey. Rather than simply jumping to ask question, give the person at least a concise context of interview. Make him feel that his involvement is important and is valued. Never commit the mistake of dwelling deeper into the details; start with a small introduction as this is significant for making the interviewee stay pleasant and comfortable.

The initial 30 seconds can be considered as most important for your CATI research. You can in this period, understand the respondent's orientation, willingness to participate and mood.  Based on this, you should adapt the tone and speed of question reading process. If they intimate any objections, try to tactically convince but if you feel the heat, stay way to prevent brand value degradation. Detect when the person is not listening and bring him back by clearly repeating the question in a cheerful manner.

Don't make mistakes while you read

Be very careful while you read out the questions. There is an involuntary and unhealthy tendency to alter the wordings or phrases in the questions, especially when the interview is very long. Being able to make modifications in speed, voice and tone is regarded as skills for telephone interview but altering the question by substituting another word is never recommended.

A slight change can make the respondent answer in an entirely different way thus ruining the very basic purpose of interview itself. Never underestimate the logic behind survey structuring and questions formulation. Intelligent strategists have planned it after a prolonged thought process.

Stay neutral and never be biased

This is one of the most crucial skills that companies offering computer-assisted telephone interviewing services look for in an interviewer. Stay diplomatic when you receive an answer; don't try to approve or disprove. Even if the interviewee insists, play safe and smart.

You should appear completely unbiased for the respondent or else his answers may not be authentic and sincere; this should not happen.
WinBizSolutionsIndia offers stellar quality CATI market research services as the company is experienced and have well trained professionals to do the job in most prolific manner. So, if you have any plans to outsource CATI phone surveys, make a call to the company or shoot them a mail. Experts here will assure impeccability.