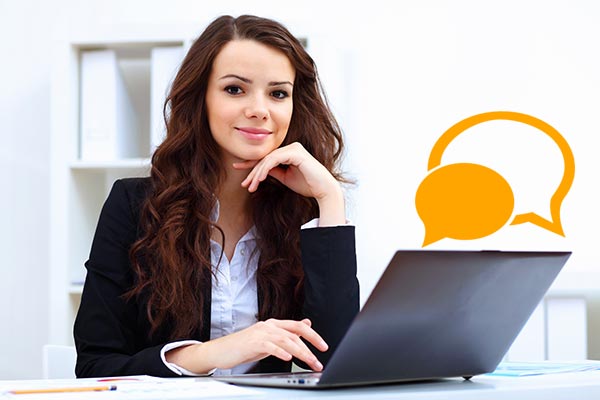 Businesses, small and large can equally benefit from live chat support services. In addition to improving online customer experience, it can help you in getting more sales and keeping customers engaged. Some of the exceptionally operative live chat tips are enumerated below.
Add person touch

One among the basic live chat advantages for a customer is that he gets personalized attention. So, the basic step that has to be taken by any executive handling live chat support is to initiate the exchange of names. Try to communicate positivity; it really helps. You don't have to be unflinchingly professional in tone.

Stay away from even slightest sarcasm

Sarcasm can ruin the whole effort and you must avoid it at all costs. In a real business setting, cracking a joke can be helpful for lightening up the whole scenario. But this is not the case with a live chat assistance; chances of misinterpretations are high.

Think from the side of customers

As a live chat service provider you must get into the shoes of your customers and think from their perspective. The customer needs his queries to be addressed and get out from the communication at the earliest. While trying to assure best possible user experience, you should not take conversion too long unnecessarily.

Answer first, then only proceed with the details

Picture this:

Scenario-1

A customer approaches you with a concern. Rather than giving a precise answer you start by explaining the causes of it and all probable solutions. Only after that you offer him the actual solution. This will surely irritate a customer.

Scenario-2

After comprehending his issue, you suddenly offer him the needed solution. Then you ask him whether he need any further information. Gauging his interest, you explained him all demanded details. He left satisfied with a great experience.

Which option is better? Obviously the latter one. You should always keep this in mind.

Grammar and Spelling must be exceptional

For any live chat service provider, mastering grammar and spelling is very crucial. It is in no way similar to text message or social media chatting. You are a business entity representing the concerned brand. So, staying away from errors while chatting is obligatory to assure professionalism.