Videos have become the ultimate language of the internet. It is seen everywhere, starting from the viral video clips from social media to corporate presentations to indie films. And, the one common thing about them is that all are edited before they go online. So, if you're planning to bring your footages to the outside world, then editing is a must for which you will need video editing software.
You can take the help of a video editing company for the same but if you want to try out editing yourself, then we have mentioned about a few options in this article. We have selected some of the best free video editing software that lets you edit footages similar to that of the paid ones, but doesn't need spending a fortune.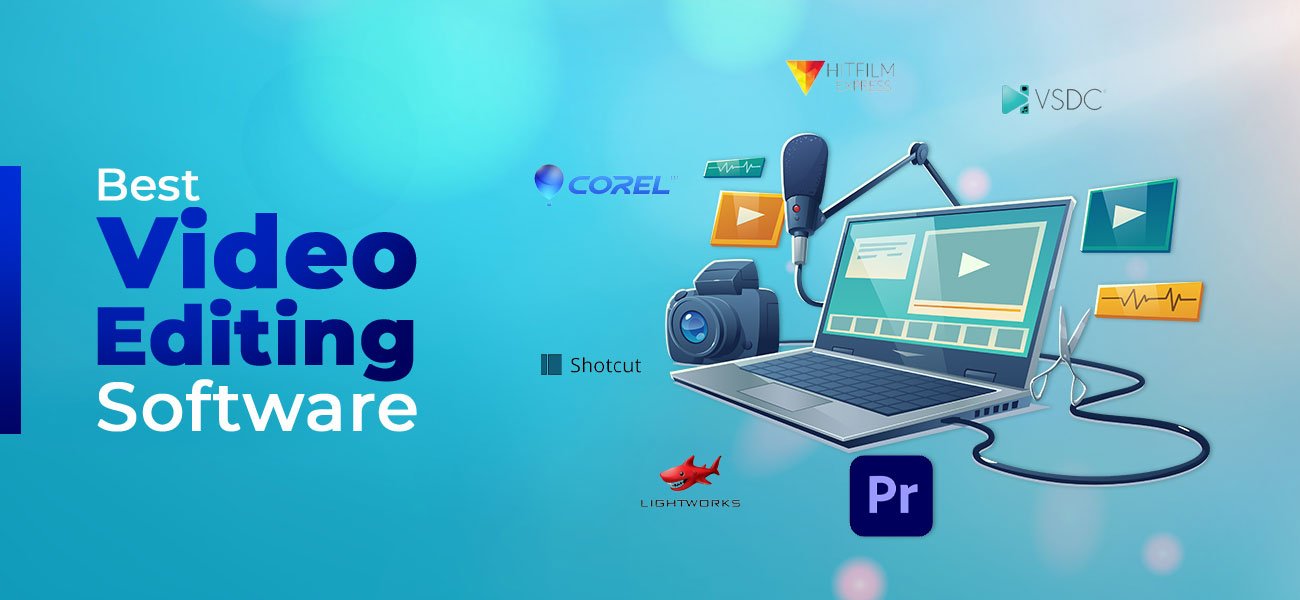 But, before we begin with the free video editors, we would like to mention 3 different programs that are considered as the best video editors in 2022. These aren't available for free but can be availed with a modest subscription.
Paid Video Editing Programs
Price: Starts at $20.99/ month

OS compatibility: Windows and macOS

Merits:

Easy to use
Value for money
Fast rendering
Ability to customize the layout
Tons of features and convenient tools

Demerits:

Limited customization for graphics panel
Uses a lot of computer resources, which may result in crashing

Adobe Premiere Pro is the industry-standard video editing software for professionals. However, it can be used by others as well. It has a user-friendly interface. The program allows you to edit footage in any format, whether it is taken using a professional camera or a phone.

Price: $51.99/ year

OS Compatibility: Windows

Merits:

Less expensive than Premiere Pro
Cutting-edge features
Great tool for audio and video editing
Supports cropping, transition, splitting, effects

Demerits:

Tricky blurring feature
Need an upgrade to remove advertisements
Recently updated programs are hard to find

If you love premium video editors but would like to keep the costs low, then CyberLink PowerDirector is an excellent option. This powerful tool is packed with a lot of features and can meet the video editing needs of beginners, intermediates, and professionals alike.

Price: $99.99

OS Compatibility: Windows

Merits:

Simple and intuitive interface
Easy to learn
A huge array of tools
Excellent resources to help learners
Videos and graphics can be easily swapped

Demerits:

No zoom feature
Requires update on a timely basis

This is another powerful tool that lets you create amazing footages without any fuss. The software provides you an expanded collection of tools and features, such as video masking, color grading, split-screen editing, titles, transitions, drag and drop graphics, etc. for optimized performance.
Best Free Video Editing Software
So, start using the free video editing software from the list today to create outstanding videos. We understand that it can be a little daunting at first but don't lose hope and keep trying until you reach your goals. If you need any support, get in touch with us and understand how our video editing services helps you.
However, while selecting the software, make sure that you choose the one that can perform the kind of editing that you need. Also, check the formats and resolutions that it can support along with other features as per your requirement.