If you are a business owner or a video creator who is looking to explore the video marketing arena, you must know the different types of videos that you can use and the purpose that each type of video would serve. Using the right type of video for the right category of audience is important to drive results and to create long-lasting impacts. Using an inappropriate video-style for a certain group of audience would bring the same results that a singer who hits the wrong notes would bring. Use of wrong types of videos would confuse your target audience and would therefore invite undesirable outcomes.
In this article, we will introduce you to different types of videos and let you know about their uniqueness of appeal so that you can use the right type of videos to convey your messages in the right way to the right group of audience.
9 Types of Videos that are Commonly Used
1. Live Action Videos
Live actions videos are real-time recordings of real people, real actions, and real locations. Using live action videos, you can highlight your employees or an influential spokesperson. Focus on making the live footage entertaining, informative, funny, or educational.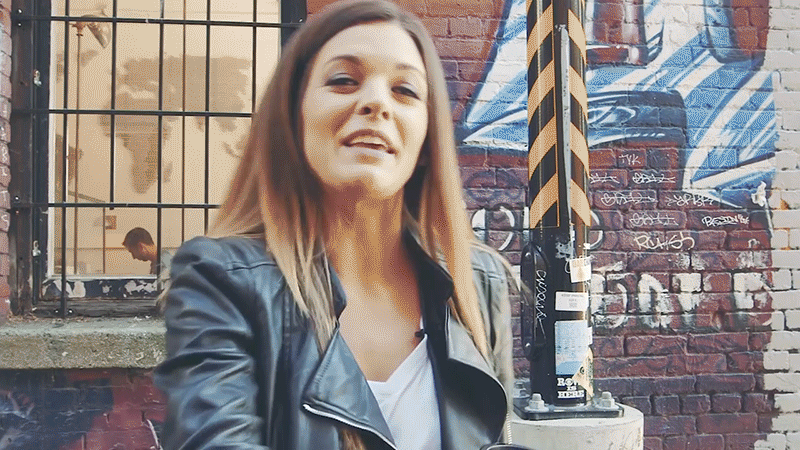 You need a camera to create a live action video. You may use a webcam, tablet, smartphone, or a DSLR camera to shoot a video depending on your budget and the output-quality that you are to looking for.
Live action videos appear in four main forms such as:
Tutorial Videos
Videos of real people delivering training or tutorials online create a strong impact on the target audience, allowing people to feel a strong connection with the individual who presents useful information to them in a very engaging manner.
Personal Videos
These videos have immense credibility due to the fact that they feature real faces and real stories and sound authentic.
Welcome Videos
By combining your digital interface with a human face, you can instill a feel of reliability and authenticity in the minds of your target audience and this may actually motivate your prospects to buy your products.
Sales Videos
Live action sales videos can boost your brand's image to a significant extent and can positively boost your company's reputation in the market.
2. Animation Videos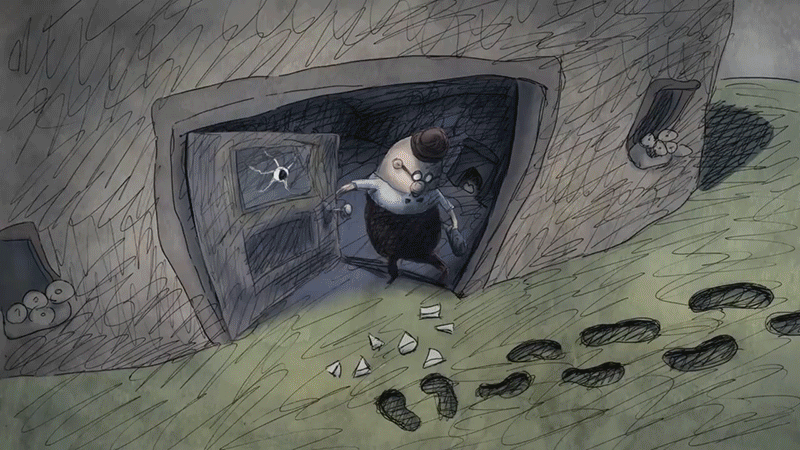 Animations are used to portray imaginary worlds and characters. Animated videos are your ideal options if you do not have actors or film crews to work with. Animation styles appear in three main forms namely 2D animation, 3D animation, and stop-motion. Most modern video games and animated films are based on 3D animations. Biteable is one of the most easy-to-use and cost-effective platforms that allow you to create high-quality animations. All you need to do is to select your characters, effects, and infographics and then edit the text. The minimum monthly subscription amount is $20/month.
Animated videos can be used for the following purposes:
Promotional Videos
Use animated marketing videos to showcase the uniqueness of your brand's persona and style.
Explainer Videos
Explainer videos are tutorials that are used to educate prospects about products and how they can use them. You can include animations in your explainer videos to add some spice to them.
3. Whiteboard Animation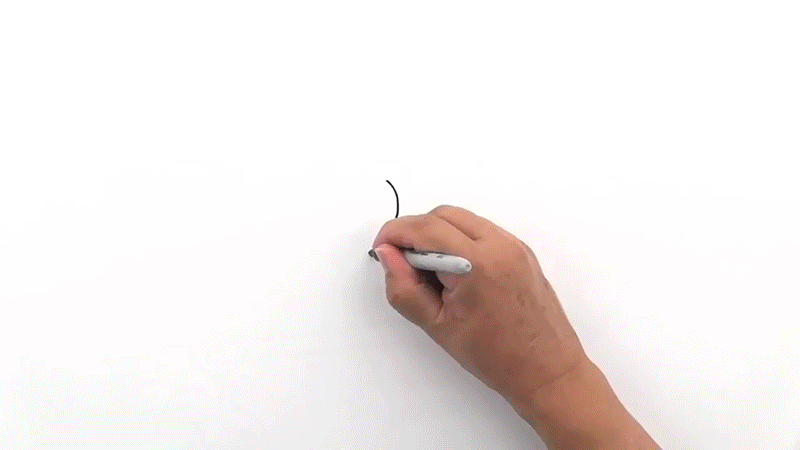 Whiteboard animations depict the creative processes of artists. A whiteboard video would be your perfect option if you need to explain a complicated practical process in an easy-to-understand manner. There are different platforms that allow you to create whiteboard animation and Doodly is one of the most widely used platforms. With Doodly, you can create glassboard, green, or black videos within seconds and that too for a monthly subscription of $39.
You can effectively deliver number-heavy presentations using whiteboard videos that would allow enough space to include writing and talking so that the target audience gains a holistic understanding of facts and figures. You can draw graphs, charts, diagrams, and thought bubbles to create a highly informative whiteboard video.
4. Motion Graphics
Motion graphics videos feature shapes and text, which do not necessarily portray a story. These videos are typically designed with voiceovers, music, and sound to facilitate information delivery in an energetic and powerful manner. Use of motion graphics proves to be really effective when you need to convey complicated messages in an easy-to-understand manner. You can describe a product or a service with better clarity using motion graphics. Motion graphics are excellent mechanisms to show how a task has been executed.
Biteable and Powtoon are two most popular platforms that support the creation of motion graphics. With Biteable, you can create high-quality animated infographics within a short span of time. The monthly subscription plan starts at $20. If you are looking to use Powtoon, you will be impressed by its simplistic interface and easy-to-use templates that would allow you to easily create brand-specific motion graphics. The monthly pricing plan starts at $16.
5. Typography Videos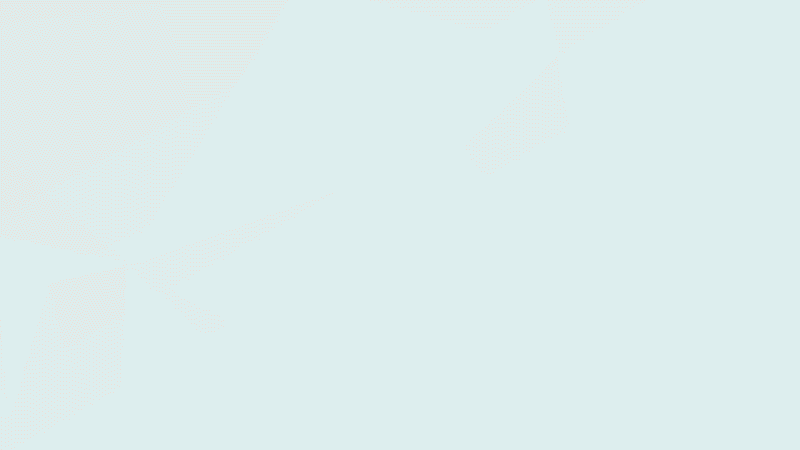 Both visuals and text create a strong impact on the target audience. With kinetic typography, you can create combine words and movement together. Words in motion may instill different feelings at different times depending on how they are used. For example, thick, large vibrating words may invoke feelings of heaviness whereas thin, small words spread a message of softness.
If you are looking to create a video based on kinetic typography, try experimenting with Animaker. Animaker is an online video-making platform that would allow you to create awe-inspiring presentations. You can use the basic features for free, but you need to pay a monthly fee of $39 if you wish to utilize the full features.
Typography may prove to be a really effective choice if you need to present only one simple idea. The way how certain words look and made to move may generate certain types of emotions. If you need to convey a lot of information within a short duration, you may apply fast typography. There are chances that your audiences would not be able to grasp every word, but they would still understand the summary.
6. Screencast Videos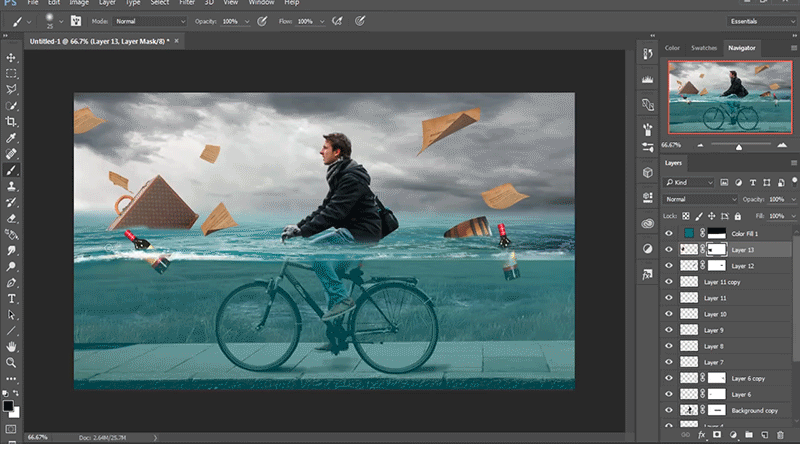 Also known as a screen capture, a screencast video is created when you digitally record a computer screen. Such videos are often complemented with voice-over narration. Usually technology companies use these types of recordings to demonstrate how their software products work. Screencasts are one of the easiest ways to explain how apps work, which would otherwise be a difficult task to accomplish using only words and images. Viewers can understand a procedure through screencasts and so you may consider this type of video to explain a step-by-step process. One of the most popular and easy-to-use screencast tools is Camtasia. You can use this suite to create video tutorials as well as presentations. Most importantly, you can use it for free.
7. Live Action Screencast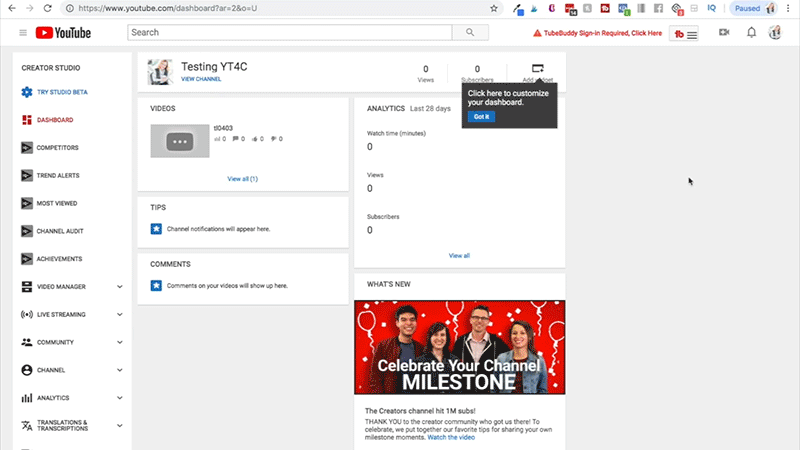 These types of videos combine the best effects of live action videos and screencast videos. By combining screencasts with live actions, you can create a detailed presentation of your ideas and allow your audience to gain a clear understanding of your concepts. These videos are widely used on YouTube as well as video blogs to demonstrate how-to actions. A live screencast adds character, entertainment, and life to an otherwise boring screencast. There are two most popular tools to create live screencasts namely YouTube Live and Zoom. YouTube Live is a free platform that allows you to share your videos with the world. Zoom is a cloud-based platform that enables collaboration, video and audio communications, webinars, and chats across multiple devices, room systems, and telephones.
8. Live Streaming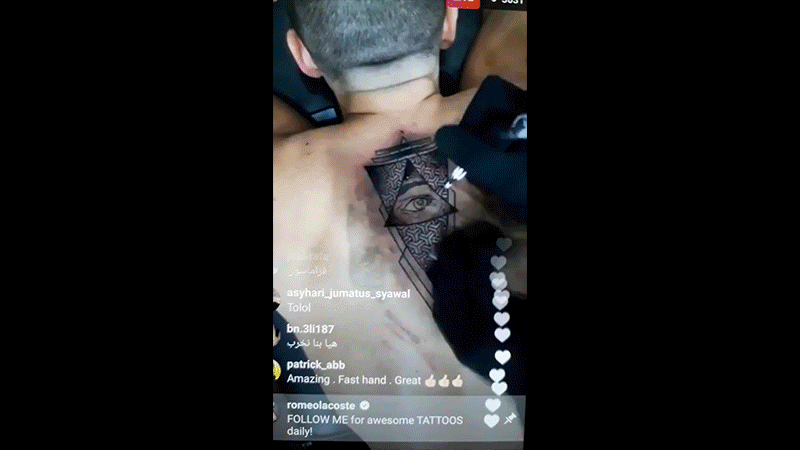 These are live video broadcasts that are viewed by audiences in real time. Live video streaming options are enabled in Instagram, Facebook, YouTube, and even on your website. Live streaming is an effective option for engaging your audience on social media platforms. With live streaming, you can deliver an intimate experience to your audiences. If you want to cover an event, you may consider live streaming to secure an instant attention from viewers. This technique gives best results when you already have subscribers. Some of the most popular video streaming platforms are Facebook Live and Instagram Live. You may consider using OBS  Studio as well, which is an open source program that supports cross-platform video streaming and recording.
9. Photo Montages

Photo montages are delivered as slide shows and are creatively combined with voiceover and music so as to tell a story and to express emotions. Photo montages can be used effectively to commemorate occasions such as birthdays, weddings, and anniversaries. These videos can be used as social media posts as well as "about me" posts and as youtube videos. Animoto is one of the most widely used photo montage tools. It is a cloud-based service that allows the video editing experience to produce videos and customized presentations and video slideshows from video clips and photos. The monthly rate starts at $8.
What factors should you consider to choose a video style?
We hope that, by now, you have developed some idea about the different types of videos that you can use to promote your brand. If you are thinking which type of video is the right fit for a particular campaign, try to answer these questions:
What do I aim to accomplish?
Ask yourself- "What is the outcome that I am targeting?" Certain types of videos suit certain types of marketing campaigns and so you may want to make sure that you are choosing a style that would complement the essence of your promotional campaigns. For example, if audience-building through entertainment is your primary objective, go for video animations. Are you looking to create a video for educational purpose? Whiteboard videos are your best options. Do you want to interact with your customers directly? Opt for live action videos.
Who all are my target audience and what am I trying to communicate?
The way you communicate with your friends at a pub is not the same as the approach you adopt to communicate with your boss at your office. The same theory holds good when you deliver content to your target audience. Understand your audience and decide if your audience would like a traditionally-styled video with live actions or photo montages in it or you should approach them with motion graphics or animated content.
How much investment is required?
You can create awesome videos even with a low budget. However, certain videos would be costlier and so you may need to keep some budget aside. For instance, a live action video that involves actors and locations may cost you more than other types of videos. Typically, pricing increases with the degree of complexity that a video is associated with. For example, you will need to hire animators and graphic designers to include motion graphics and animations because of which the costs may be on the higher side. You may want to keep things simple so as to be able to keep costs under control. For example, you may use smartphones instead of a professional camera to capture footage or you may create illustrations yourself without hiring a professional artist. That way, you can save a lot of money. However, make sure to generate quality outcomes.
What is the best option to promote my brand?
If you are looking to promote a children's brand that features a mascot, a live-action video may prove to be less-effective. Animations and graphic designing may prove to be quite useful in promoting kids' brands.
The right type of video can boost your brand's identity
So now we assume that you are completely aware of the different types of videos that you can use to promote your brand. We hope that you would be able to identify the most relevant styles that would portray your brand's character in the most appropriate manner. This way, you would be able to make the most out of video marketing.