Being technologically advanced and having inventive intellect alone won't help you get maximum business from any market. There has to be an active and reliable customer support in place—especially one that follows the customer's local language. As one of the best players in terms of economic sustainability and value, Germany is an extremely prized platform to promote products and services. The opportunities offered by the market can only be leveraged with the help of a strong and comprehensive call center support. Having understood this, WinBizSolutionsIndia has, over the years, emerged as a forerunner in providing all-encompassing German call center services, and been helping German customers in connecting with various international brands.
Market trends and experiences have made us sentient how essential it is to have a team of experienced agents equipped with local adept German communication skills and thorough understanding of their culture.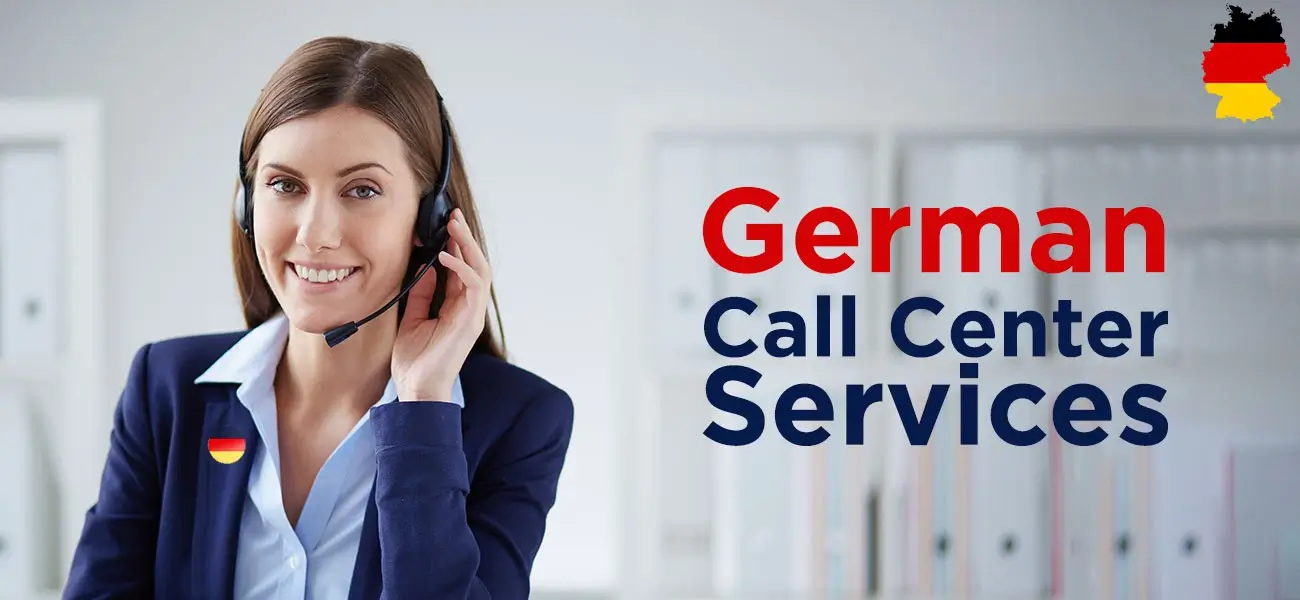 Why work with our German call center experts?
We are well fortified with an excellent team of German language call canter agents who have worked over the years for diversified clientele and hence, can assist you regardless of your niche. With years of experience, we can play a chief role comprehensively in boosting customer service and business growth of all our clients.
You can make the most of our multilingual call answering services for various purposes and business operations which specifically engage the German language. You can use our call center services for making sales, upselling, cross-selling purposes, etc. We are extremely efficient when it comes to providing customer support in German for different levels of technical as well as non-technical support services. These include
Order management
Retention
Phone answering and
Charge back management services in Germany
Keeping in tune with safety and ethical standards, we also offer assistance in German phone support, fraud monitoring and investigation. We are quite competent and qualified to deal with email support as well as live chat in German. Additionally, we also have professionals engaged in social media management in German to leverage the opportunities brought about by the popular social networking sites.
Benefits of outsourcing German call center services to WinBizSolutionsIndia
We offer extensive call center options through multiple mediums such as phone, email and diverse chat support services.
Provide customer support and sales solutions in German; our agents can handle individual project as well as multiple assignments.
We are well equipped to run customer support in German from our call centers which are offshore in order to be cost effective.
We employ local Germans as call center representatives, since they understand cultural norms and consumer practices better.
Our team of bilingual call center professionals are well versed in German and English, both in speaking and writing.
We handle deliveries from our local offices overseas with the customer service representatives living in the respective international regions.
We offer customised solutions to suit your business requirements and are available round the clock according to German business hours.
We always work incessantly to offer exceptional quality inbound call center services and maintain local phone numbers in most of the European countries, along with in Germany.
Our service propositions are flexible according to ever changing business demands and challenges.
As we always maintain impeccable levels of quality, we maintain accounts with quality controlling team.
A pioneer among the best call center companies, WinBizSolutionsIndia can absolutely assist you in providing German call center services that adheres to world-class standards and advanced service methodologies. Our dedicated team will be at your service round the clock, throughout the year, providing your valued customers excellent call answering services.
Other languages we support
Do get in touch with us via phone, email or even social media.
Contact Us