WinBizsolutionsIndia offers reliable Japanese-speaking call center services to help Japanese-speaking clients with their queries.
As the global nature of today's business has changed, you need to think differently to increase your productivity and have to give satisfactory customer service. Partnering with a well reputable call center service provider like WinBizSolutionsIndia, will give a world-class Japanese customer service. 
With the assistance of our experienced native Japanese speakers, you can successfully promote your products or services in Japan, interact with the existing clients, and convey your brand's worth to them.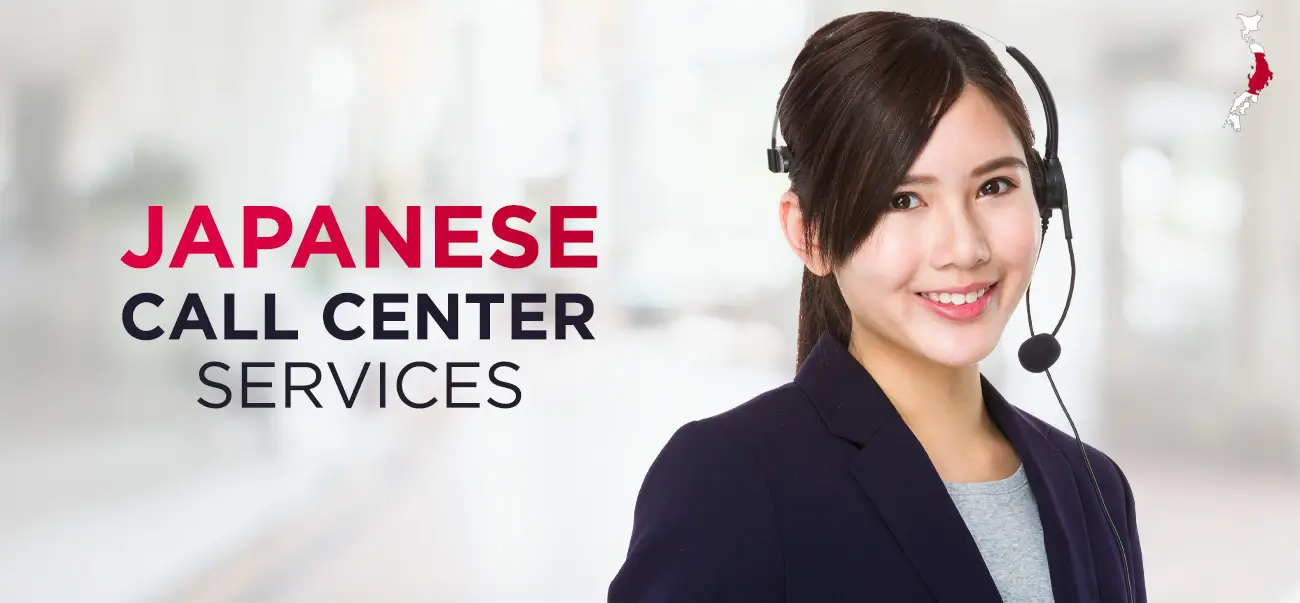 Services we offer
Inbound customer support

We provide world-class Japanese inbound call center services to help you approach your existing clients in the best possible way and keep them in the long run. Our experts are able to assist you in responding to every inquiry and handling every contact properly.

Email and chat support

Our excellent email and chat support services ensure that no email or message from a valued customer goes overlooked or unanswered. It will help your customers to rely on your services and improve your business's sales.

Technical support

Our expert tech support team swiftly finds and resolves hardware and software issues for your clients, allowing you to focus on other tasks.

Virtual assistant support

Our timely, knowledgeable, and effective virtual assistant support in Japanese can aid you in taking the initial step toward completing a deal.

Phone answering support

Our trained phone answering operators are available 24 hours a day, seven days a week, to respond to any inquiries or complaints.

After hours answering

Businesses should have someone answer the phone or respond to emails outside of normal business hours. We guarantee phone or email support to meet customer emergencies.
Why outsource Japanese call center services to WinBizSolutionsIndia?
Our team consists of native Japanese speakers who are also well-versed in Oriental culture. They are capable of offering skilled customer care services that your business needs to attract customers and retain them.
Our solid infrastructure, usage of cutting-edge technology, and hardworking professionals help us stay ahead of the competition and serve you at our fullest potential.
Here are a few more reasons to work with us-
We offer customized and flexible packages that are extremely budget-friendly.
We follow strict deadlines and do quality checks for each call.
We value your privacy and maintain data security protocols.
Experienced customer support agents with high professionalism and expertise to take a call.
We provide multilingual support to international clients around the clock, regardless of the nature or size of their business.
We connect with customers through multi-channel live chat, email, and social media networks.
We provide a wide range of multilingual call center services, including French, Italian, German, Spanish, Portuguese, and many more.
WinBizSolutionsIndia is well-known for being a reliable and committed outsourcing partner that offers multilingual call center services. You can rely on our top-class call center services to support your organization with a simplified process that boosts the number of satisfied clients. Your requests will be taken seriously, and our expert team will carry them out as soon as possible.
So, boost your business and enhance your global presence by partnering with us for Japanese call center services.